Music reviews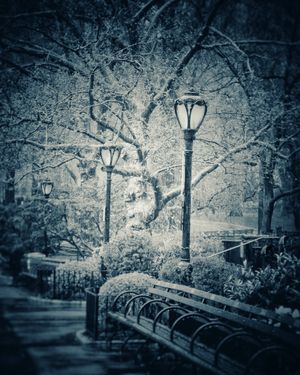 Amir Amozig - Facebook Blogger, Montreal
I recently received a copy in the mail of Daniel Stecko's new CD "Intimate Terms with the Unknown". We of course know Daniel as the keyboard extraordinaire of The British Invasion tribute band The Hi-Fins, one of my absolute local favourites, but this is a totally different kind of style and sound, a solo side project entitled Abandoned Film. I won't lie and say this is a style of which I am a big fan. Daniel, I know is a huge fan of Progressive music and this album will strike an immediate chord with the diehard fans of the genre. Several of the opening tracks reminded me of an instrumental Prog band of the 80's called Tangerine Dream. But whether one is or is not fan of this music, what stands out is how brilliant Daniel is as a musician, absolutely first rate. In a single segment, you can hear synthesizers reminiscent of Keith Emerson and classical piano reminiscent of Chopin. That's the monumental level of artistry he represents. The track that features his vocals "We Never Thought" reminds me very much of solo Peter Gabriel in the early 80's, the period that gave us songs like "I Don't Remember" and "Games Without Frontiers". One thing is for certain. Montreal is the Prog capital of North America and there is a massive audience that will embrace Abandoned Film. I urge all of my friends that are Prog fans to get in touch with Daniel to order your personal copy of the album and to support his work. Hearty congrats to him for the completion of this project.
Emma Sloan - CanadianBeats.ca, Toronto
Montreal keyboardist, composer, and studio musician Abandoned Film is proud to release his latest CD, Intimate Terms with the Unknown. An eclectic blend of instrumental rock, indie, electronic, and film score, the 9-track collection is an atmospheric labour of love that proves Abandoned Film's diversity as an artist through and through. From the futuristic, ethereal title-track "Intimate Terms with the Unknown" to the gorgeously interpreted cover of Elton John's "Come Down In Time", Abandoned Film's versatility is awing: to make the transition between genres so seamless is an act in itself, and to prove his mastery both as a keyboardist and composer in one fell swoop is even more so. If you haven't checked out Abandoned Film yet, be sure to—and with this latest edition, be sure to expect his tracks in an upcoming movie in the future.
Shane Tierney - Tierney Custom Effects, Montreal
Sometimes the most memorable and enjoyable moments of taking a trip to somewhere you've never been before, is the unexpected. The instant you turn a corner and discover a completely fascinating new world. Listening to Daniel Stecko's new album, Intimate Terms With the Unknown, is a journey through many places and moments in time. Thanks Dan, for taking us along for the ride.
Greg King - King Soundworks, California
Bravo, you did a great job. Can really hear you stretch your artistic muscles on this, it's a great variety of styles and genres that weaves together in a seamless way. This is a hard feat for any artist. I can hear the subtle influences, perhaps homage to such bands as Genesis and Saga, even a hint of Trag Hip and dare I say Bootsauce on a few of the cuts. The album is varied pleasantly, weaving from soft piano to heavy guitar. It was great to hear Shane playing on a few tracks, that brought back some memories. Technically the album sounds great, if you did this all in your home studio, well done. The production value is most definitely pro.  
Dave Bryce - David Bryce Music, California
Overheard At The Bog, one of my favorite tracks on the record!  Ridiculously well done CD man! Great tunes, fun grooves, tasty performances, excellent selection of sounds - a really strong recording all around.  Really well tracked and mixed, too (and you know I'm way into that stuff!).  I'm way digging it!
Simon Baxendale - UK
"Intimate Terms With The Unknown" is unusually good music.  It has dynamic range, variety of timbre and a slew of musical ideas, all put together in ways that really work, right the way through all ten tracks.  I'm often jaded about music today, but this is a genuine pleasure to listen to, give it a go.
Linwood Bell - Composer, arranger - Las Vegas
This is fantastic, Dan!  Really great writing, production and performances.  Great synth stuff going on, and the space that you put everything in, the left/right of the mix is so well balanced. You got all the mojo, brother. I hope someone gives you a good Netflix series to score so you can sit at home and go to the bank. I thought the mix was great, as well. The mastering too, Chris Selim Mastering did a great job. 
Bravo, Sir, I hope it opens many doors for you.